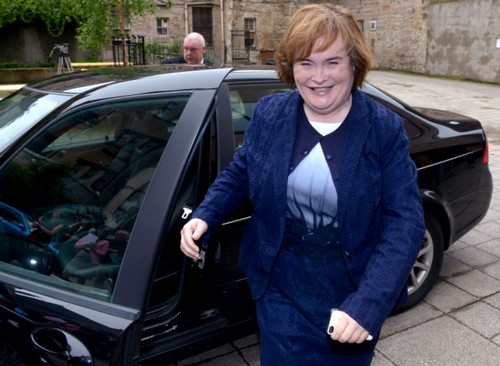 Susan Boyle ha presentato un brano dal suo prossimo album in esclusiva su Digital Spy. La cantante ha pubblicato la sua interpretazione di The Winner Takes It All degli Abba, che sarà contenuta nel suo LP, Standing Ovation.La Boyle, parlando del brano, ha detto:
The Winner Takes It All per me simboleggia una relazione che è finita. Mi ricorda di un rapporto che una volta ho avuto e questo mi ha fatto piangere quando ho dovuto cantarla.
L'album, che uscirà il 19 novembre, contiene anche due duetti con Donny Osmond, All I Ask Of You e This Is The Moment. Susan discutendo della collaborazione, ha confessato:
Chi avrebbe mai pensato che avrei cantato un duetto con il mio mito Donny Osmond? Sono cresciuta con la musica di Donny, sono rimasta basita, non riesco ancora a riprendermi, è stato incredibile.
Photo Credits | Getty Images