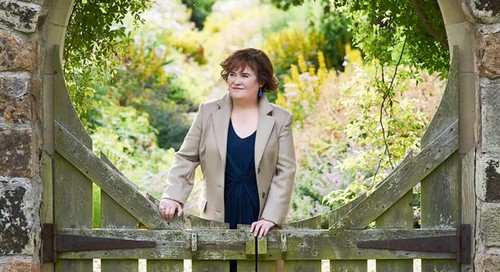 Susan Boyle, la cantante 50enne che ha trovato il successo mondiale grazie al talent Britain's got talent, ha deciso di reinterpretare alla sua maniera la famosa hit dei Depeche Mode, Enjoy the silence.
La cover farà parte del nuovo album di studio di Susan dal titolo Someone to watch over me.
Per la cantante, trattasi del terzo disco dopo l'album d'esordio I dreamed a dream e il secondo lavoro The Gift che insieme hanno venduto circa 14 milioni di copie.
Nel nuovo album, che uscirà il prossimo 7 novembre, la cantante scozzese interpreterà anche la canzone dei Tears for Fears, Mad world.
Di seguito, potete ascoltare la versione di Enjoy the silence di Susan Boyle.