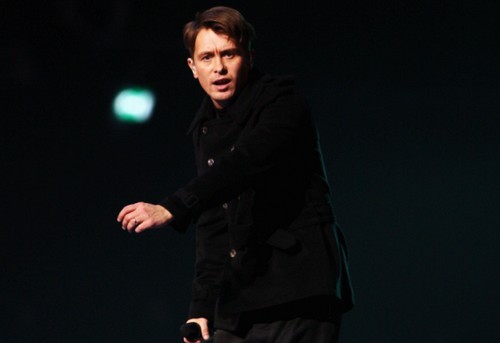 Una fonte vicina a Mark Owen, ha recentemente annunciato in un'intervista che il cantante dei Take That ha creato una società con il quale vuole  scoprire nuovi talenti.
Queste sono le dichiarazioni rilasciate al The Sun:
Da quando i Take That si sono riformati nel 2005, Mark Owen ha acquisito una maggiore responsabilità come autore di canzoni rispetto a prima. E' diventato co-autore e produttore avendo un ruolo chiave nella creazione di canzoni come Shine. Con i Take That è in pausa, quindi ora Mark vuole dimostrare il suo talento anche dietro le quinte. Sta lavorando con un paio di artisti che hanno ottimo potenziale.
Mark Owen ha anche ammesso recentemente di voler rilanciare la sua carriera solista.
Photo Credits | Getty Images