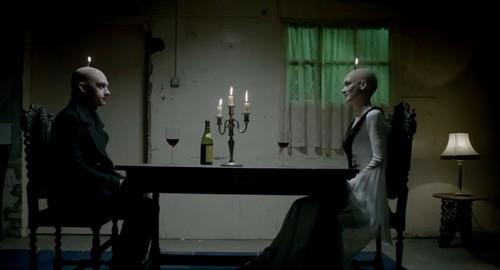 In meno di un mese ecco arrivare il terzo video musicale dei The Killers. Dopo il singolo natalizio I Feel It In My Bones e Miss Atomic Bomb ecco arrivare Here With Me, terzo singolo estratto dal fortunato quarto album in studio Battle Born (al momento le copie vendute risultano essere oltre un milione, in quanto alle certificazioni il disco ha ricevuto l'oro in Australia).
Il clip del video è stato girato da Tim Burton. All'interno si vedono anche due vecchie conoscenze del regista di Alice in Wonderland, gli attori Craig Roberts e Winona Ryder. Non è la prima volta che Burton collabora con la band di Brandon Flowers, nel 2006 hanno realizzato il video di Bones.
Di seguito Here With Me.