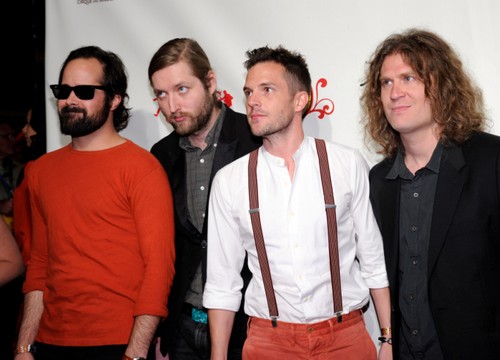 The Killers hanno rilasciato il loro nuovo video ufficiale tratto dal nuovo singolo Runaways. Il singolo è il primo estratto dal nuovo album che si intitola Battle Burn. Dopo il salto, potrete vedere il video ufficiale.
Nel video, possiamo vedere la band eseguire la canzone circondata dalle tenebre. Successivamente, possiamo vedere il cantante Brandon Flowers cantare davanti ad un paesaggio urbano con tramonti arancioni.
Recentemente, i The Killers, in un concerto intimo a New York, hanno presentato in anteprima altre due canzoni inedite, Miss Atomic Bomb e Flesh and Bone.
Battle Born sarà disponibile a partire dal prossimo 17 settembre.
Di seguito, trovate il video di Runaways:
Photo Credits | Getty Images