Già da qualche giorno i The Killers avevano annunciato l'uscita di un nuovo lavoro. Ma il messaggio che la band di Brandon Flowers ha postato sul suo profilo Facebook era così incomprensibile che fino ad ora non si era potuto capire molto.
Ma ora i dubbi sono stati fugati: i The Killers pubblicheranno un nuovo album, il titolo sarà Direct Hits, uscirà l'11 novembre 2013 e al suo interno saranno presenti ben 15 brani, 13 dei loro più grandi successi e due inediti.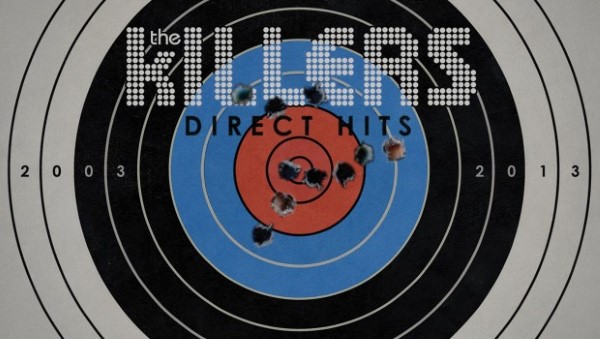 Bene, ora i fan di Brandon Flowers e soci possono dormire tranquilli. I The Killers arriveranno a breve sul mercato discografico con Direct Hits, il loro nuovo album che è anche l'occasione per ripercorrere insieme ai fan che li hanno seguiti per tanto tempi le tappe più importanti della loro carriera. Anche per questo nel greatest Hits dei The Killers non potevano mancare brani come Somebody Told Me, All These Things That I've Done e When You Were Young.
Ma la compilation Direct Hits sarà arricchita anche dalla presenza di due inediti: i titoli sono Just Another Girl e Shot At The Night, e del secondo siamo già in grado di darvi un'anteprima audio.
The Killers – Shot At The Night
Shot At The Night, inoltre, vede la partecipazione di Anthony Gonzalez dei M83 e il 4 novembre sarà pubblicata come primo singolo estratto da Direct Hits dei The Killers.
The Killers – Direct Hits – Tracklist
Mr Brightside
Somebody Told Me
Smile Like You Mean It
All These Things That I've Done
When You Were Young
Read My Mind
For Reasons Unknown
Human
Spaceman
A Dustland Fairytale
Runaways
Miss Atomic Bomb
The Way It Was
Shot At The Night
Just Another Girl
Deluxe Version extra tracks:
Mr Brightside (Original Demo)
When You Were Young (Calvin Harris remix)
Be Still