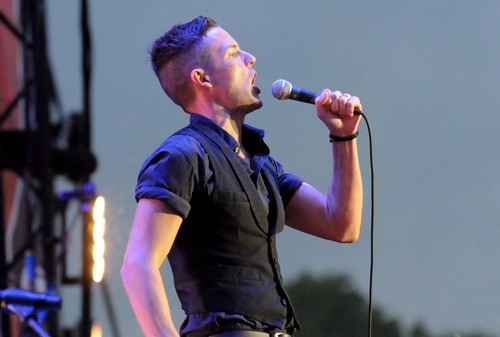 Brandon Flowers, leader dei The Killers, in una serie di dichiarazioni pubblicate da Il Corriere della Sera, ha parlato di spiritualità e di come la religione sia fondamentale per la sua vita. Il cantante è mormone praticante ed è anche diventato testimonial per la confessione.
I The Killers, però, non sono una band religiosa:
Ognuno di noi 4 è diverso. Ci troviamo per la musica. 
Flowers ha anche allontanato i classici stereotipi del rock 'n roll fatti di tentazioni continue come sesso, alcol e droga:
Devi fare una scelta. E' una volta fatta quella, tutto è più facile. Finisci per far meglio il suo lavoro. Per me il cambiamento è arrivato solo 4-5 anni fa. Da allora non fumo e non bevo: grazie a questo sono migliorato anche come cantante. 
I The Killers si sono esibiti ieri sera per l'A perfect day Festival di Villafranca.
Photo Credits | Getty Images