State ancora pensando ai regali di Natale? Per i fan di Tiziano Ferro di certo il regalo è uno solo:  "TZN – The Best Of Lo Stadio Tour Edition".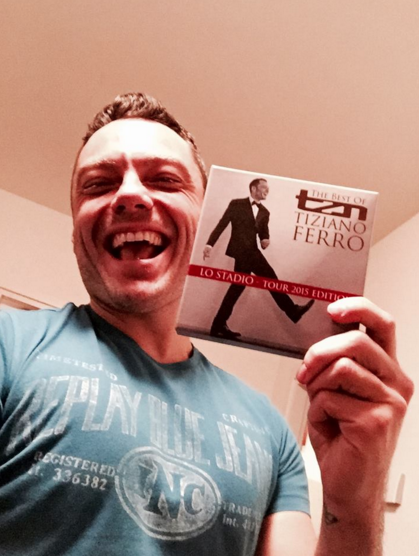 Il box definitivo di Tiziano Ferro con tutti i successi, tutte le canzoni live e il DVD di Sansiro per rivivere le emozioni di un evento straordinario!
Nel box anche un libretto fotografico di 60 pagine con i migliori scatti live di Tiziano.  Lo trovi in tutti i negozi a un prezzo davvero speciale.
"TZN – The Best Of Tiziano Ferro Lo Stadio Tour 2015 Edition" contiene 2CD con tutti i successi, 2CD con le canzoni live registrate durante Lo Stadio Tour 2015 e un fantastico DVD con il concerto di San Siro (4 e 5 Luglio) in versione integrale con oltre 2 ore e 10 minuti di show. Nella confezione trovi anche un libretto di 60 pagine con le più belle foto live di Tiziano Ferro.
Ricordiamo inoltre che Rai1 presenta in prima serata, mercoledì 30 dicembre alle 21.20, Tiziano Ferro – Lo Stadio, uno speciale TV inedito dedicato a Tiziano Ferro.