Grandi notizie per tutti i fan dei 5 Seconds Of Summer. È in arrivo, infatti, il loro nuovo album che s'intitolerà "Sounds Good Feels Good".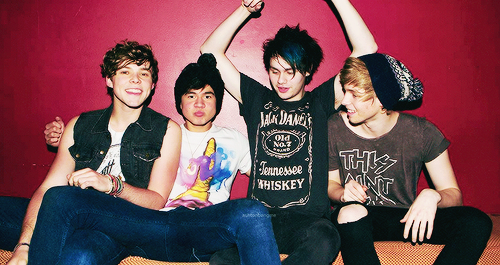 Un titolo molto positivo come positive sono le vibrazioni dei fan che non vedono l'ora di poter ascoltare nuova musica dalla loro band preferita. Ashton ha ammesso che la band ha dato anima e cuore per questo nuovo album ed è una cosa che lo rende molto orgoglioso.
We put all our heart and soul into sounds good feels good, I've never been more proud of anything in my life… It's for you!

— Ashton Irwin (@Ashton5SOS) 12 Agosto 2015
Ebbene non ci sarà poi così tanto da aspettare perché il successore di "5 Seconds Of Summer" uscirà il 23 ottobre prossimo ed annunciarlo sono stati gli stessi Luke, Ashton, Michael e Calum dal loro profilo social.  
We have a new album !!!! So excited to finally tell you SOUNDS GOOD FEELS GOOD is released everywhere on October 23rd pic.twitter.com/Y8qyxL0878

— 5 Seconds of Summer (@5SOS) 12 Agosto 2015
Una buona notizia è che "Sounds Good Feels Good" è inoltre già disponibile in pre order.
Our 2nd album is available for pre order. holy shhhiiieeettttt pic.twitter.com/PjuGURc1JZ

— Michael Clifford (@Michael5SOS) 12 Agosto 2015
L'altra bella notizia è che per chi ordina l'album sarà possibile ascoltare in anteprima una nuovissima canzone, "Fly Away".