Buone notizie per i fan italiani dei 5 Seconds Of Summer, Luke, Calum, Michael e Ashton saranno infatti in Italia per il loro tour europeo "Sounds Live Feels Live".
We are traveling to so many new and epic places on the "Sounds live Feels Live tour 2016" > are we coming to you? – ash xx

— 5 Seconds of Summer (@5SOS) 19 Ottobre 2015
Le date previste in Italia sono: il 13 maggio all'Arena di Verona e il 14 maggio al Palalottomatica di Roma. Le date in tutta Europa sono davvero tante, si partirà da Vienna, il 12 maggio e poi il tour si concluderà a Madrid, l'11 giugno.  
Europe.. massively excited to announce Sounds Live Feels Live shows for you guys! http://t.co/h5KW5zZSra pic.twitter.com/IO1DjKmhVT

— 5 Seconds of Summer (@5SOS) 19 Ottobre 2015
In questa nuova serie di concerti sarà possibile ascoltare i brani del nuovo album della band, in uscita il 23 ottobre. E a proposito di questo pare che i ragazzi saranno ospiti di X Factor Italia proprio il giorno prima, il 22 ottobre.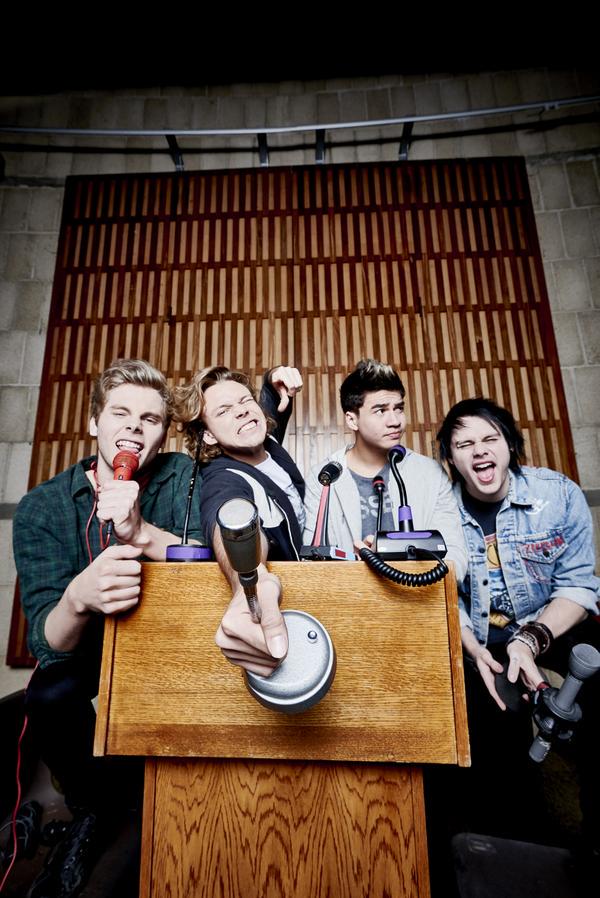 Manca davvero poco all'uscita di "Sounds Good Feels Good" e qualche mese all'inizio del tour. Di certo i fan saranno in trepidante attesa ma non potevano aspettarsi un momento migliore.