Justin Bieber e Selena Gomez si mettono insieme, stavolta non in senso amoroso ma per la musica.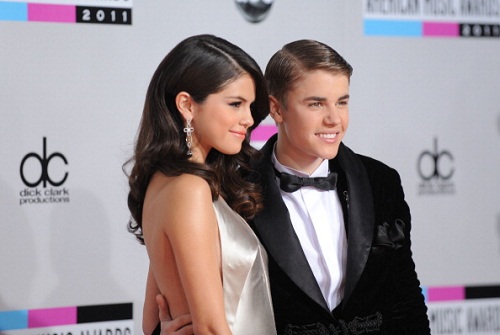 Stiamo parlando di "Strong", una canzone venuta fuori letteralmente dal nulla e che riporta i due, con il loro tormentato passato di coppia, sotto i riflettori.
Non si sa se questo duetto troverà posto nel nuovo album di Justin Bieber, "Purpose".
Ecco di seguito l'audio di "Strong".
Siamo sicuri che il brano avrà un grande successo. Intanto ricordiamo che il nuovo album di Justin Bieber uscirà il 13 novembre.
#PURPOSE #NOV13 it is time. #5weeks pic.twitter.com/HCje8mK1nB

— Justin Bieber (@justinbieber) 9 Ottobre 2015
La Gomez, invece, dopo l'usicta del suo nuovo album, "Revival", darà il via ad un tour mondiale che toccherà anche l'Europa e ci aspettiamo anche l'Italia.  
Tix for the first leg of the 2016 #REVIVALTour are on-sale today. Can't wait to see you all! http://t.co/41jTzh5hPU pic.twitter.com/AFvCudRrW7

— Selena Gomez (@selenagomez) 17 Ottobre 2015
Si tratta di due giovani artisti molto amati, entrambi nel pieno di un nuovo progetto e che hanno deciso di stupire i loro fan con questa canzone che per certi versi sembra riferirsi alla loro storia. Che ci sia aria di rinnovato amore tra i due?