Esce oggi, venerdì 13 novembre, il nuovo progetto discografico di inediti di Justin Bieber dal titolo "Purpose".
Justin Bieber zittisce tutti con la sua musica! L'attesa è finita: #Purpose, l'album della consacrazione già #1 in 89 Paesi è da oggi disponibile ovunque. Ascoltalo ora http://lnk.to/JBpurpose

Posted by Universal Music Italia on Venerdì 13 novembre 2015
Il disco è immediatamente balzato in prima posizione nella classifica degli album più acquistati in digitale in Italia, Canada, Usa e altri 60 Paesi.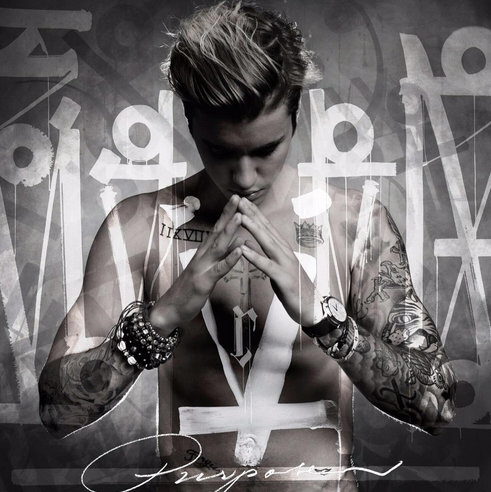 Ecco di seguito la tracklist di "Purpose":
1) Mark My Words
2) I'll Show You
3) What Do You Mean?
4) Sorry
5) Love Yourself
6) Company
7) No Pressure
8) No Sense
9) The Feeling
10) Life Is Worth Living
11) Where Are U Now
12) Children
13) Purpose
14) Been You
15) Get Used To Me
16) We Are
17) Trust
18) All In It
Which track from #Purpose is your favorite?? https://t.co/ZWMJvhasht pic.twitter.com/w191I7M9eT

— Justin Bieber (@justinbieber) 13 Novembre 2015
Ricordiamo che Justin Bieber ha annunciato il Purpose World Tour 2016 che inizierà con tantissime date negli States, ma, come dice il nome stesso, si tratta di un tour mondiale per cui ci aspettiamo che l'artista comprenda l'Europa e naturalmente l'Italia.