Esce oggi, venerdì 13 novembre, il nuovo progetto discografico di inediti dei One Direction dal titolo "Made in the A.M.".
Il disco è un grande successo nella classifica iTunes, dove ha conquistato il primo posto appena sopra "Purpose" di Justin Bieber.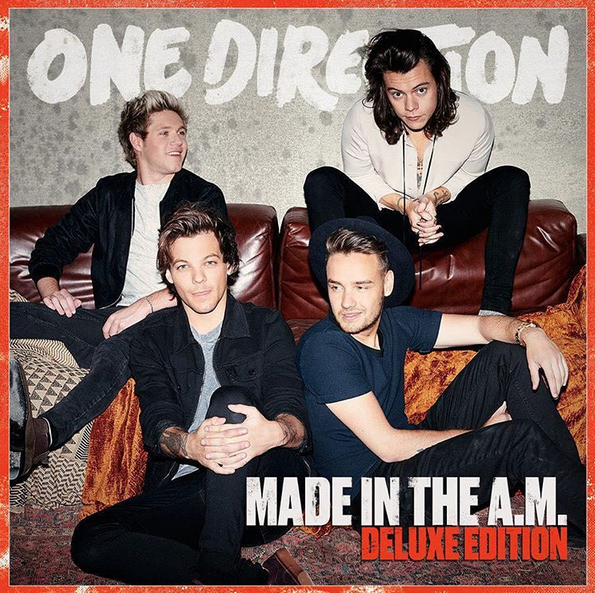 Ecco di seguito la tracklist di "Made in the A.M.":
Hey Angel
Drag Me Down
Perfect
Infinity
End Of The Day
If I Could Fly
Long Way Down
Never Enough
Olivia
What A Feeling
Love You Goodbye
I Want To Write You A Song
History
Temporary Fix
Walking In The Wind
Wolves
A.M.
It's #1D lucky #Fr1Day13 ??. No more sleeps. #onedirection's #MadeintheAM is here https://t.co/sGbHZhMgqc https://t.co/4ZPFLMVKSY

— Spotify UK (@SpotifyUK) 13 Novembre 2015
Ricordiamo che i ragazzi hanno annunciato di prendersi una pausa nel 2016, ma il loro non sarà uno scioglimento, spauracchio per tutte le directioners che hanno iniziato a temere la cosa seriamente dopo l'abbandono di Zayn Malik.