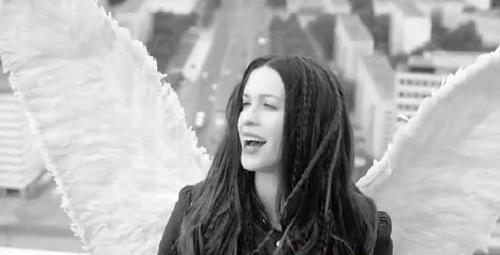 Dopo più di due mesi dalla presentazione ufficiale del brano su YouTube, Guardian ha finalmente il suo video musicale. Il singolo anticipa il nuovo progetto musicale di Alanis Morissette dal titolo Havoc And Bright Lights, in uscita a fine agosto.
Nel video di Guardian, Alanis è un angelo custode che domina con lo sguardo la città, chiaro riferimento al film Il cielo sopra Berlino di Wim Wenders.
Alanis, da sempre restia a realizzare featuring per i suoi dischi, farà uno strappo alla regola per Havoc And Bright Lights. Come bonus track di iTunes sarà disponibile Jekyll and Hyde, brano cantato insieme al marito rapper Mario "MC Souleye" Treadway. La coppia è sentimentalmente legata dal 2010 e ha un bambino di nome Imre.