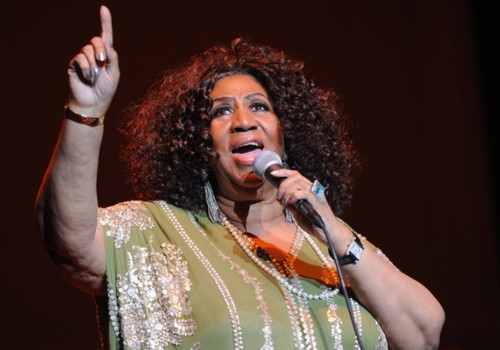 La leggenda della musica soul, gospel e R&B, Aretha Franklin, festeggia oggi il suo settantesimo compleanno. Per festeggiare l'importante avvenimento e onorare l'artista, la Wdet, la radio pubblica di Detroit, ha caricato su YouTube, un video celebrativo intitolato For Aretha.
Nel video, Jay Butler commenta con queste frasi la regina del Soul:
Aretha ci ricorda il duro mondo rappresentato dal sogno americano, una voce che ci ha fatto attraversare i disordini pubblici e l'amore privato. Qualche volta è dura credere che sia una "natural born woman", lei è unica e magnanima, è la regina del Soul.
Aretha Franklin è nata a Memphis, il 25 marzo 1942. Nella sua carriera ha vinto ben 21 Grammy Awards, 8 dei quali vinti consecutivamente nella categoria Best Female R&B Vocal Performance. E' la prima donna ad essere entrata a far parte della Rock and Roll Hall of Fame.
Rolling Stones l'ha definita la più grande artista donna di tutti i tempi e la nona artista più grande di tutti i tempi in generale.
Tra i suoi singoli di successo ricordiamo Respect, Chain of fools, (You make me feel like) A natural woman, Think e Baby I love you.
Per quanto riguarda la sua vita privata, Aretha Franklin è stata sposata con il suo manager Ted White e con l'attore Glynn Turman. Attualmente, è impegnata con William "Willie" Wilkerson, con il quale ha programmato ma successivamente annullato le nozze.
Nel 2010, ha dovuto lottare contro un cancro al pancreas, dal quale si è ripresa del tutto.
Proprio in questi giorni, la cantante è stata al centro di una polemica: la stampa, infatti, aveva annunciato l'annullamento di un concerto fissato il 18 maggio prossimo al St. George Theatre di Staten Island. La cantante, però, ha chiarito tutto, affermando che l'impegno in questione non è stato mai preso. Aretha, comunque, ha confermato tutti i prossimi concerti.
Photo Credits | Getty Images