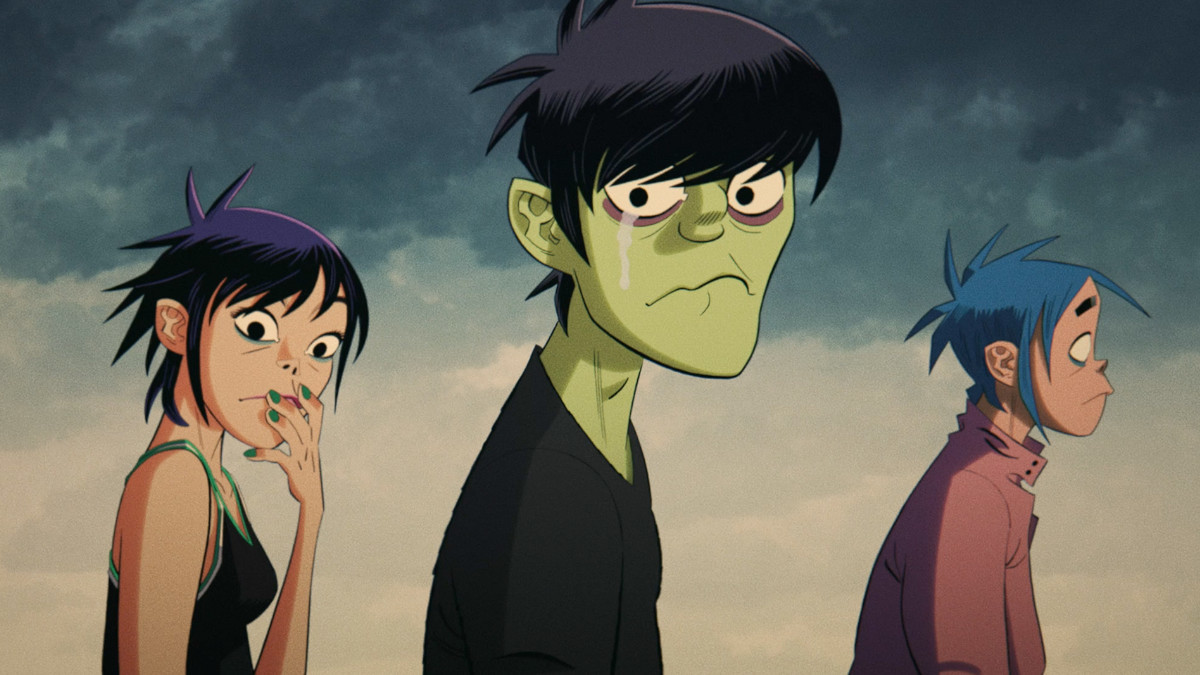 The Lost Chord dei Gorillaz chiude il cerchio di Song Machine Season One: Strange Timez, ultima fatica del side project di Damon Albarn che a questo giro si è circondato di collaboratori eccellenti. Ora Robert Smith, ora Elton John, i Gorillaz hanno suggellato la loro maturità con brani profondi, e anche The Lost Chord si distingue per una maggiore ricerca nei suoni e nelle vibrazioni.
E se futurismo e distopia sono sempre stati i punti cardine della band di Clint Eastwood, quest'anno più che mai i Gorillaz si rivelano fondamentali con il loro mondo magico e il loro sound così esploratore ed evocativo. The Lost Chord potrebbe essere una hit degli anni '80, eppure la bellezza dell'ingegneria sonora fa sì che un pezzo come questo sia un inedito del 2020, un anno che tanto ci ha tolto e tanto ci ha angosciati.
Per fortuna esiste la musica. Di seguito il testo di The Lost Chord dei Gorillaz.
[Intro: 2D & Leee John]
I see myself going through the streets
Think I must be dreaming
The lost chord
I want you oud de freak (The lost chord)
[Verse 1: 2D, Leee John & Both]
(Take me into the garden)
I see rain's coming down
At this time of year, I'm always in need of
Of silent waves (Silent waves)
The pulse on your face
[Chorus: Leee John, 2D & Both]
The lost chord
The lost chord
The lost chord
I go harder, harder (Take me into the garden)
The lost chord (The lost chord)
The lost chord
The lost chord
I go harder, harder
[Verse 2: Leee John & 2D]
Music on my mind
Break those chains, baby
I just wanna find myself, (Oh) (Take me into the gardеn)
I'm trying to find (Oh)
[Chorus: Leee John, 2D & Both]
The lost chord
The lost chord
The lost chord
I go hardеr, harder (Take me into the garden)
The lost chord
The lost chord
The lost chord
I go harder, harder (Take me into the garden)
[Bridge: 2D, Leee John & Both]
Pump me up heavy (Pump me heavy)
Move me somewhere I can see the sunlight
Take me into the garden
The silent waves (Silent waves)
The pulse on your face (Oh, Lord)
[Chorus: Leee John, 2D & Both]
The lost chord (Allow me)
The lost chord
The lost chord
I go harder, harder (Take me into the garden)
The lost chord (The lost chord)
The lost chord
The lost chord
I go harder, harder (Take me into the garden)
The lost chord
[Outro: Leee John]
Tryna find my way every single day
Tryna find my way
I wanna be free
I wanna be free
I wanna be free
Break those chains that bind me, I wanna be free (I wanna be free)
Break those chains, baby
Break those chains that bind me, I wanna be free (Wanna be free)