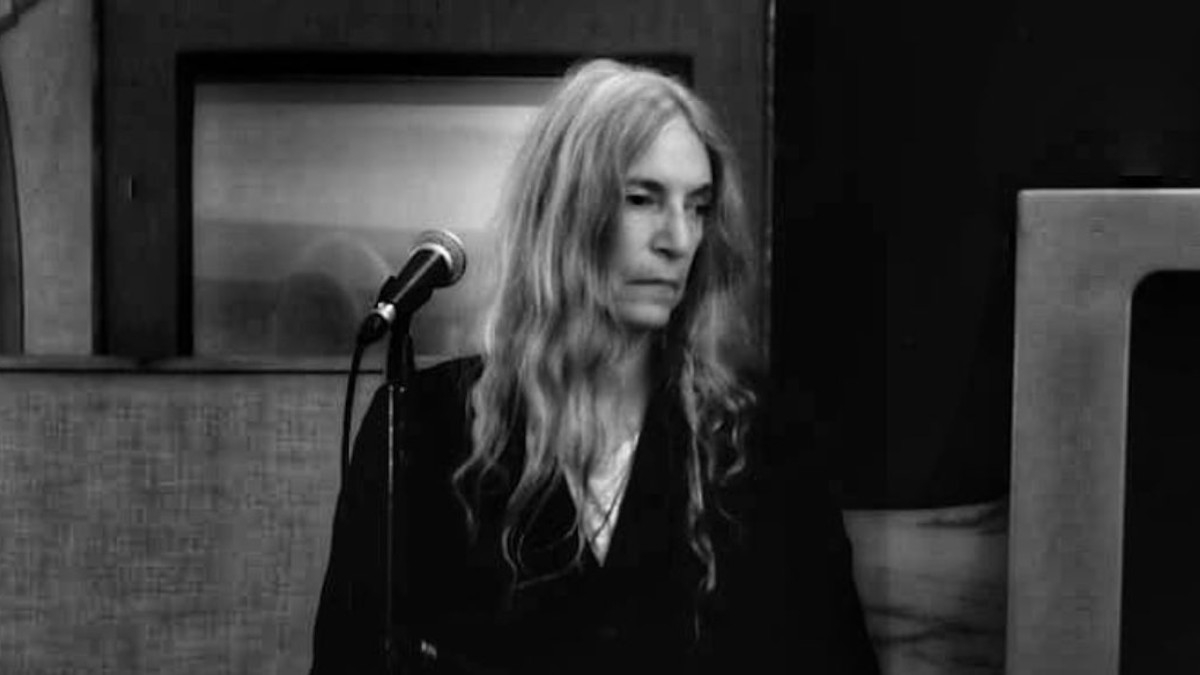 Scoprire il pensiero di Patti Smith su Donald Trump non ci sorprende, anche per la Sacerdotessa del rock non si è mai tirata indietro dal dire la sua sul mondo contemporaneo. Un mondo, questo, di cui il tycoon è stato inevitabilmente uno dei protagonisti e per questo è stato più volte oggetto di prese di posizione dai grandi nomi del pop e del rock.
Taylor Swift, Lady Gaga, Bruce Springsteen, Madonna e tantissimi altri hanno più volte manifestato il dissenso attraverso i social e nelle occasioni pubbliche. Patti Smith, addirittura, una volta ha incontrato Donald Trump in persona e ciò che ha sentito non è stato piacevole.
Lo ha rivelato, la cantautrice di Because The Night, in un'intervista rilasciata al The Guardian:
L'ho incontrato a New York nel corso degli anni e l'ho trovato una persona orribile, narcisista e solo un cattivo uomo d'affari. Ho visto i detriti dei suoi affari. Penso che il danno che ha fatto si farà sentire per molto tempo. Non sarà così facile venirne fuori, perché a livello globale ha dato potere a persone con una mente simile alla sua.
Per questo il trionfo di Joe Biden e l'inizio del suo mandato sono un motivo di sollievo psicologico, come dice la Sacerdotessa. "Sono ottimista per natura, ho sempre speranza nelle cose", dice Patti Smith. Le piace, e parecchio, cercare le metafore anche nei grandi argomenti di attualità. Per questo la voce di Dancing Barefoot immagina gli Stati Uniti come una grande casa da riassettare prima di una ripartenza.
Ciò che conta è cercare di ripulire un po' del suo casino e rimettere un po' di ordine. Lo sto facendo a casa mia. Sono una persona disordinata e so che prima di poter fare qualcosa di creativo o eccitante devo prima cancellare tutto.
Donald Trump, nel 2020, si è distinto per le invettive contro il movimento Black Lives Matter, per le prese di posizione contro l'OMS in termini di contenimento della pandemia del Covid-19 e, nel corso del suo mandato, per la politica sull'immigrazione. Per questo il pensiero di Patti Smith su Donald Trump arriva oggi, alla fine del 2020: la Sacerdotessa fa il punto una volta che il tycoon è uscito di scena, per non dimenticare ciò che è stato.