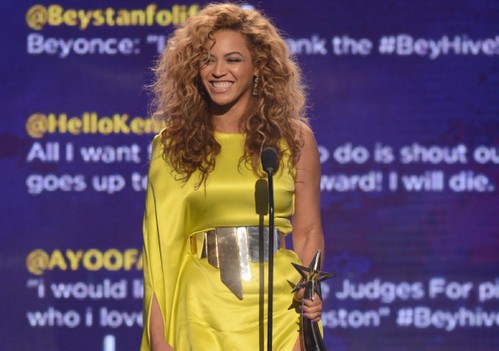 Beyoncè va in controtendenza e fa la cosa giusta: la cantante, nella notte, ha pubblicato in esclusiva su iTunes un nuovo album, senza alcun preavviso o annuncio, e le richieste di download di "Beyonce, the visual album" sono state talmente tante che la piattaforma ha dovuto sospendere il servizio per qualche minuto.
Dopo quanto accaduto in questi ultimi tempi con i vari annunci e smentite di uscite di nuovi album, date di release slittae, leak e molto altro, Mrs Carter è stata quanto meno originale, e forse era proprio questo che mancava.
Beyonce, the visual album è il quinto album in studio di Beyoncè – il suo precedente lavoro è "Queen Bey" del 2011 – e, oltre a contenere brani della cantante, in tutto quattordici, ha diversi contenuti speciali tra i quali anche diciassette video di accompagnamento girati durante il Mrs Carter world tour da poco conclusosi.
Molte anche le partecipazioni speciali di Beyonce, the visual album, tra le quali ci sono Jay-Z, Frank Ocean, Drake, Chimamanda e anche Blue Ivy, la piccola di casa Carter.
Il nuovo album di Beyoncè è disponibile per il download su iTunes, ma solo nella versione completa. I singoli brano saranno scaricabili da 20 dicembre 2013.
E' la stessa Beyoncè a spiegare i motivi di questa scelta:
Volevo che le persone ascoltassero le cose in modo diverso e avessero varie prime impressioni, non che considerassero solo dieci secondi di clip, ma che fossero in grado di avere un visione completa dell'album. 

Volevo che le persone ascoltassero le canzoni con le mie storie, perché è ciò che le rende mie. Volevo che le persone ne facessero esperienza per la prima volta. Ormai la gente ascolta solo pochi secondi di canzone nell'iPod e non investe davvero negli album, c'è troppa distanza tra l'artista e il fan. (AGI)