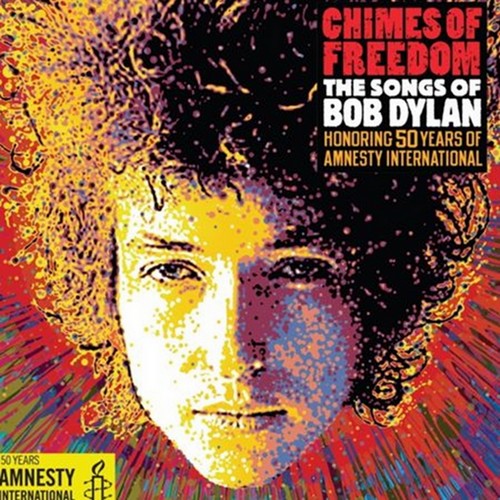 Chimes of Freedom: The songs of Bob Dylan è una raccolta di quattro cd in onore del 50esimo anniversario di Amnesty International. Per l'occasione, tanti artisti, tra i quali Adele, Miley Cyrus e Kesha si sono riuniti per cantare nuovamente i più grandi successi di Bob Dylan.
Chimes of Freedom: The songs of Bob Dylan ha visto la partecipazione di ben 70 artisti. Oltre alle artiste precitate, nel disco troveremo anche i Maroon 5, Pete Seeger, Evan Rachel Wood, Sugarland, Darren Criss, My Chemical Romance, Dierks Bentley, Dave Matthews Band e Marianne Faithfull.
Kesha, che ha registrato il brano Don't Think Twice, It's Alright, ha rilasciato le seguenti dichiarazioni a Billboard:
C'erano alcune parole nel testo che potevi solamente dire, e quando sono uscite dalla mia bocca, l'emozione mi ha travolto e sono scoppiata a piangere. E' una cosa che non avevo previsto, non è stata forzata. E' successo e basta.