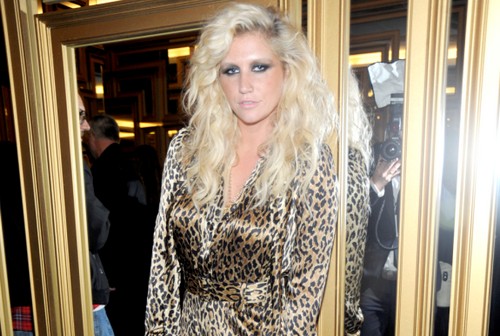 Ke$ha è una dei 76 artisti che hanno partecipato all'album di beneficenza, Chimes of Freedom: The songs of Bob Dylan. Dopo il salto, potrete ascoltare Don't think twice it's alright, il brano affidato proprio a Ke$ha.
La pop star ha rilasciato la seguente dichiarazione a Rolling Stones:
Non volevo che apparisse come una versione pop di una canzone di Bob Dylan. Era l'ultima cosa che volevo fare.
La cantante 24enne, durante la registrazione del pezzo che parla del suicidio di una donna, non ha saputo trattenere la commozione. Ke$ha ci ha tenuto a precisare che si è trattato di un gesto istintivo e per nulla programmato.
Questo album sarà disponibile sul sito ufficiale di Amnesty International.
Al progetto, hanno collaborato artisti come Adele, Miley Cyrus, Aerosmith e Sinead O' Connor.
Di seguito, l'audio della cover di Ke$ha di Don't think twice, it's alright.
Photo Credits | Getty Images