Il cantautore ancora non si è pronunciato sul prestigioso riconoscimento.
Se molti ascoltando le canzoni di Bob Dylan hanno pensato che fossero poesia, ciò significa che il premio di cui è stato insignito ha la sua ragion d'essere. La notizia è che l'artista Bob Dylan, ieri, 13 ottobre 2016, ha ricevuto il Premio Nobel per la Letteratura.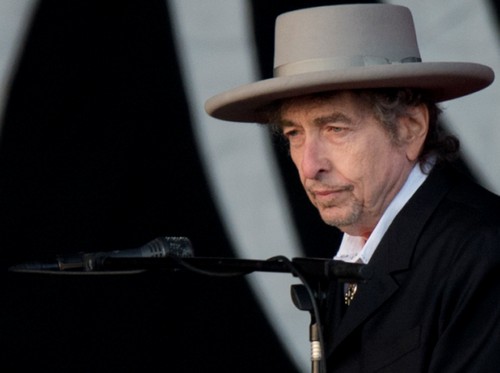 "Per aver creato nuove espressioni poetiche all'interno della grande tradizione della canzone americana": così il Comitato dei Nobel a Stoccolma, nella persona di Sara Danius, ha giustificato l'assegnazione del premio a Dylan. Si tratta del primo caso in cui a ricevere un tale riconoscimento sia un cantautore.
BREAKING 2016 #NobelPrize in Literature to Bob Dylan "for having created new poetic expressions within the great American song tradition" pic.twitter.com/XYkeJKRfhv

— The Nobel Prize (@NobelPrize) 13 ottobre 2016
In moltissimi, anche tra gli intellettuali, hanno apprezzato questa assegnazione anticonvenzionale, perché in fondo il talento, quando esiste, viene riconosciuto un po' ovunque. Possiamo dire che è proprio Dylan a non fare menzione dell'accaduto, e per questo ci si inizia a chiedere cosa accadrà il 10 dicembre, quando l'artista dovrà presentarsi alla cerimonia ufficiale per ricevere il Nobel dalle mani del re a Stoccolma.
Notoriamente schivo, Dylan potrebbe in qualche modo anche disertare la cerimonia? Nel frattempo si attende ancora un commento da parte sua.