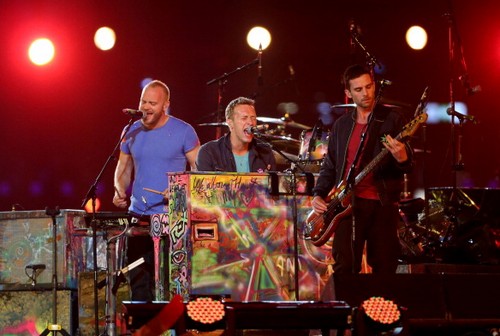 La stretta collaborazione tra Coldplay e Rihanna non fa paura ai fans della band inglese, anzi viene addirittura premiata. Dopo la cerimonia di chiusura della Paralimpiadi 2012, dove si sono esibiti anche Miss Fenty e Jay-Z, tutti gli album della band di Chris Martin sono entrati nella top 100 dei dischi più venduti.
Mylo Xiloto si trova alla numero 6, X&Y sale dalla 194 alla 63, Viva La Vida or Death and All His Friends fa un balzo in avanti di ben 138 posizioni piazzandosi alla 48, A Rush of Blood To The Head arriva alla 53 e il primo album Parachutes conquista la numero 61.
Stesso discorso per i singoli, in questo caso sono addirittura 9 i brani da loro composti approdati nella top 100. Princess of China è alla 29 (era 51esimo), Viva La Vida è alla 44 (dalla 192), Yellow è alla 58, The Scientist 60esimo, Fix you e 74esimo, Charlie Brown 87esimo, Clocks 91esimo e Every Teardrop is a Waterfall è alla 93.
Photo Credits | Getty Images