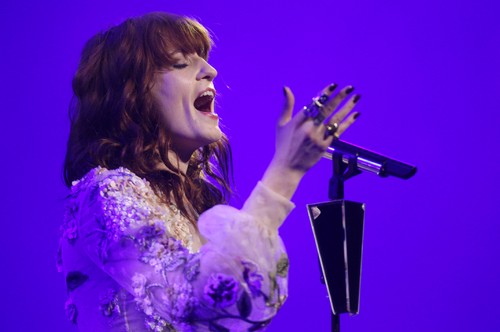 Florence Welch, cantante di Florence + The Machine, ha parlato del suo infortunio vocale e ha ammesso che perdere la voce è stata un'esperienza spaventosa.
Queste sono le dichiarazioni che la cantante ha rilasciato a Us Weekly:
Ho sentito qualcosa che andava a scatto. Qualunque cosa sia stata, è stato molto spaventoso. Ho dovuto modificare molto perché è accaduto durante uno spettacolo. Mi è stato fatto un check-up e mi è stato detto che non c'era nessun danno permanente. Quindi se mi prenderò maggiormente cura di me, l'incidente non si ripeterà.
Florence + The Machine hanno iniziato il loro tour nord-americano lo scorso 21 luglio esibendosi a Vancouver, in Canada.
Photo Credits | Getty Images