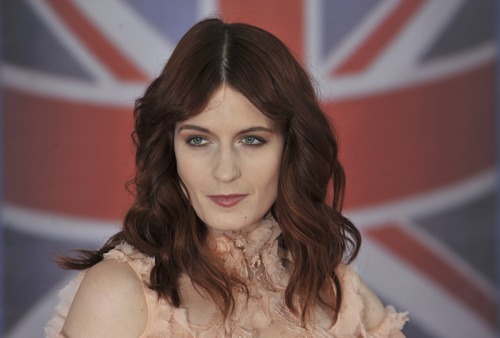 Non bisognerà attendere molto per poter ascoltare il terzo disco di Florence and the Machine. Florence Welch ha dichiarato al Daily Star di avere le idee perfettamente chiare su come strutturare il seguito di Ceremonials, aggiungendo, inoltre, di aspettare con impazienza il momento in cui metterà nero su bianco il nuovo progetto discografico:
Sono davvero ansiosa di tornare in studio di registrazione. Ho bisogno di tirare fuori tutte queste idee dalla mia testa.
La Welch è attualmente impegnata a promuovere Ceremonials con un serie di serratissimi concerti (senza contare le numerose esibisioni in tv). L'ultima data del tour è stata fissata per il 9 agosto a Gothenburg all'interno del prestigioso Way Out West Festival. Salvo cambiamenti dell'ultimo momento non è prevista nessuna tappa nel nostro paese.
Photo Credits | Getty Images