Sarà soltanto una la data italiana dei Florence and The Machine per il tour a supporto dell'album "How big, how blue, how beautiful".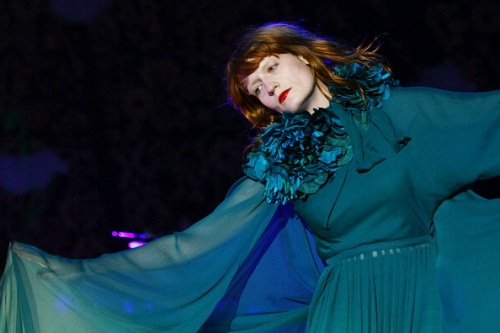 Ebbene, la band capitanata da Florence Welch, sarà al Forum di Assago (MI) il prossimo 21 dicembre. È solo in questa occasione che si potrà ascoltare in Italia, dal vivo, questa band che sta riscuotendo un enorme successo in giro per il mondo, e che lo scorso giugno ha rilasciato il nuovo disco, che fa seguito a "Ceremonials" del 2011.
Insomma, la band ne ha fatta di strada da "You've got the love", brano che li ha portati al successo planetario.
Ricordiamo che la frontman, Florence Welch, ha di recente avuto un incidente, proprio in occasione di un live. Si trovava, infatti, al festival Coachella di Indio, quando durante l'esibizione un salto un po' maldestro le ha provocato una frattura al piede. Diciamo pure che l'artista si sta riprendendo, anche perché ha una lunghissima serie di impegni con la sua band che la porterà in giro per il mondo, non solo in Europa ma anche in Australia e negli Stati Uniti.
Ecco di seguito uno degli ultimi video della band, "What Kinf of Man".