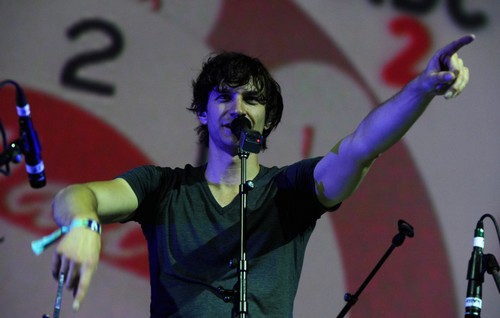 Il fenomeno musicale del momento, il cantante australiano di origine belga, Gotye, dopo aver duettato con la cantante neozelandese Kimbra nella hit mondiale Somebody that I used to know, ha espresso il desiderio di un altro duetto. L'artista, infatti, vorrebbe Kate Bush per una collaborazione.
Intervista da NME, Gotye ha affermato:
Kate Bush è un mio idolo. E' incredibile. Però, quando ammiri tanto una persona e la idolatri, appena la incontri sarebbe difficile trattarla come una persona chiunque.
Nonostante il successo planetario improvviso, Gotye ha anche dichiarato che la sua vita manterrà un profilo basso:
Non sto pensando a concedermi nessun lusso. Non sto pensando di cambiare casa, potrei solo costruirmi uno studio più adeguato. 
Gotye, con Somebody that I used to know, è riuscito a raggiungere la prima posizione in moltissimi paesi, inclusi l'Italia, il Regno Unito e gli Stati Uniti.
Photo Credits | Getty Images