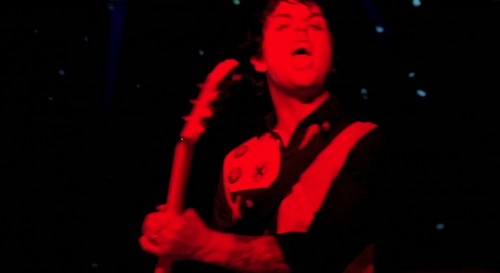 Per i Green Day è già arrivato il momento di far conoscere al mondo il nuovo singolo. La band capitanata da Billie Joe Armstrong ha rilasciato il video di Kill the Dj, il secondo estratto da Uno!.
Nel nuovo video musicale si vede il terzetto che attraversa un deserto in moto prima di entrare in un night club. Nello stesso locale terranno un concerto mentre alcune donne se ne danno di santa ragione.
Le date di uscita della prima trilogia del gruppo di Boulevard of broken dreams sono state così concepite: ¡Uno! sarà pubblicato il 25 settembre, ¡Dos! il 13 novembre e ¡Tré! e il 15 gennaio 2013. I Green Day hanno recentemente annullato il loro unico concerto italiano a causa di alcuni improvvisi problemi di salute del frontman.