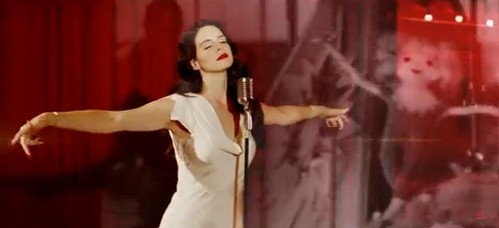 Jaguar + Ridle Scott + Lana Del Rey = Burning Desire. Sono questi gli elementi del nuovo video della cantante nata sul web. La canzone è contenuta come bonus track in Born to die – The Paradise Edition ed è stata composta appositamente per la colonna sonora della nuova Jaguar F-type.
Il video musicale di Burning Desire non è altro che un piccolo assaggio di un cortometraggio che sarà disponibile in primavera. Il protagonista sarà Damien Lewis, la colonna sonora sarà appunto scritta da Lana Del Rey e in cabina di regia ci sarà il papà di Alien, Ridley Scott.
Non è chiaro se Burning Desire sarà rilasciata come singolo (in Germania è stato diffuso in radio Dark Paradise, nulla si sa a proposito della già annunciata Cola). Di seguito il video.