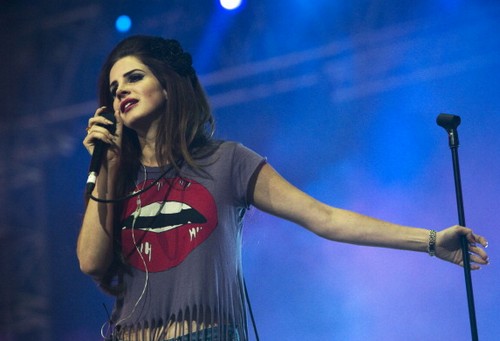 Instancabile Lana Del Rey. La cantante, ospite di un programma radiofonico, ha fatto sapere che sta iniziando a registrare il seguito di Born to Die. La Grant ha affermato che non sarà così distante dal suo disco di esordio ufficiale e che allo stesso tempo avrà delle sonorità alla West coast (proprie di band come Eagle, Beach boys e gli America):
È simile a Born to die, ci saranno ancora le armonie con l'orchestra ma suonerà sullo stile della West Coast. Le canzoni si aprono e si chiudono a cappella.
Nel 2013 l'agenda degli impegni dell'autrice di Videogames sarà ricca di appuntamenti: partirà con il suo nuovo tour e sarà autrice della colonna sonora del film Tropico. Bisogna aggiungerci anche la pubblicazione del secondo disco di inediti?
Photo Credits | Getty Images