Le Little Mix hanno finalmente svelato la tracklist del loro nuovo album, "Get Weird", già disponibile in pre-order su iTunes, sia in versione standard che deluxe. Con il pre-order troverete anche altri due contenuti speciali, due video esclusivi.
There are some exciting things happening this week (just wait and see!) but first…we think today might be the day to reveal the FULL #GetWeirdAlbumTracklist! Who wants to see it? LM HQ x

Posted by Little Mix on Lunedì 7 settembre 2015
E a tal proposito, la versione standard contiene 12 brani, mentre quella deluxe ne contiene 16.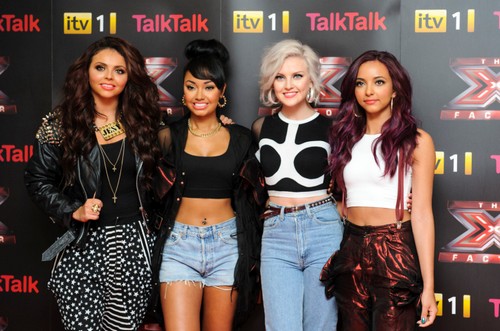 Ecco di seguito la tracklist di "Get Weird":
Black Magic
Love Me Like You
Weird People
Secret Love Song
Hair
Grown
I Love You
OMG
Lightning
A.D.I.D.A.S.
Love Me or Leave Me
The End
DELUXE EDITION:
I Won't
Secret Love Song, Pt. 2
Clued Up
The Beginning
The guessing game is over! Here's the FULL deluxe track listing for the #GetWeirdAlbum. Seriously excited for you to…

Posted by Little Mix on Lunedì 7 settembre 2015