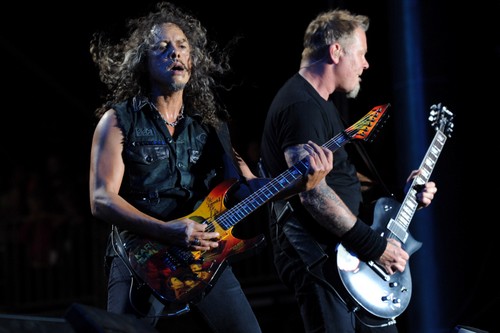 I Metallica, durante un concerto tenuto a Praga, hanno suonato il loro storico album omonimo, conosciuto anche come The Black Album, interamente e al contrario rispetto alla tracklist originale.
Durante la tappa a Praga, i fans dei Metallica hanno avuto una sorpresa: la band, infatti, appena ha cominciato a suonare live The Black Album, hanno iniziato con l'ultima canzone del disco, The struggle within', invece che con la prima Enter sandman.
I Metallica, per la prima volta, hanno anche eseguito dal vivo, oltre alla già citata The struggle within', anche i brani My friend of misery e Don't tread on me.
The Black Album, pubblicato nel 1991, ha venduto oltre 25 milioni di copie nel mondo.
Photo Credits | Getty Images