Tra il festival dell'Orion e "Metallica Through the Never", pellicola in 3D prevista per questo autunno, per la band il tempo è davvero tiranno.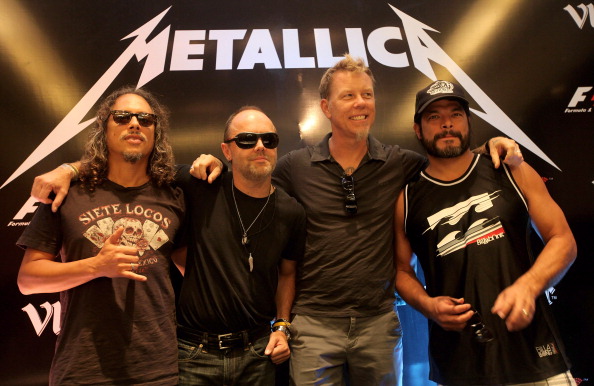 "Lo vorrei già pronto per ieri, ma l'Orion e questo film ci tengono occupati e stanno prendendo parecchio tempo e sforzi". James Hetfield, frontman dei Metallica, spiega in un intervista a Billboard le priorità della band.
C'è abbastanza materiale per un nuovo album, ma l'obiettivo principale è il film in 3D. Per continuare a finanziarlo, Hetfield e soci sperano proprio nei proventi dell'Orion, seconda edizione del gran festival estivo organizzato dalla band, previsto per questa estate.
Metallica Through the Never sarà poi proiettato nelle sale del nordamericane a partire dal 26 settembre, cui seguirà quasi sicuramente un tour di supporto. Tra il festival e il film, sono previste altre date live ancora da confermare. E solo dopo tutto questo si potrà entrare in sala registrazioni.
Ma nel frattempo gli araldi del metal non hanno tenuto a freno la vena artistica. "I suoni e i riff che abbiamo nel nostro radar sono davvero spettacolari – spiega il bassista Robert Trujillo – ci siamo quasi, alla fine avremo qualcosa di grandioso, si spera entro il prossimo anno".