Finalmente arrivano le prime immagini del maestoso film evento dedicato a James Hetfield e soci. Tantissime le scene action.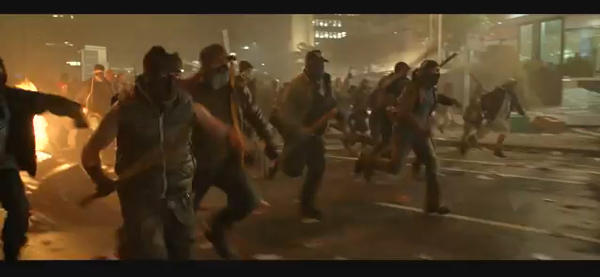 Solo ieri avevamo parlato delle priorità di James Hetfield e dei Metallica. A sentire il frontman della storica band, quello del film avrebbe preso gran parte degli sforzi previsti per quest'anno. E a giudicare dal trailer di Metallica Through The Never, sembra proprio che non si sia espresso così per dire.
Si comincia con un incidente stradale, la promessa di un 3D da urlo, rivolte in strada e maestose scene d'azione. Il tutto sulle musiche di Master Of Puppets. Sembra proprio che per ambizione questa pellicola voglia rivaleggiare con i fasti di Moonwalker, storico film-evento anni 80 con Michael Jackson.
Diretto da Nimrod Antal (Predators), regista ungherese e storico collaboratore di Robert Rodriguez (ha anche recitato per lui nel film Machete), il film riprende i tre giorni di concerto suonati a Vancouver lo scorso agosto. A fare da protagonista sarà l'attore Dane DeHaan, promettente rivelazione del film Chronicle. In America la pellicola sarà distribuita esclusivamente nelle sale Imax a partire dal 27 settembre, e nelle sale normali dal 4 ottobre. Al momento è ignota la possibilità di una proiezione nelle sale italiane.