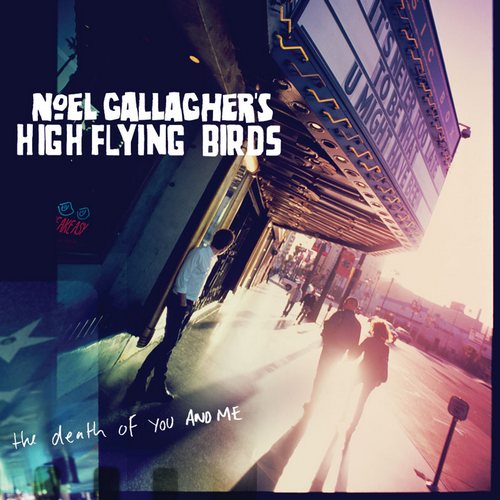 Mentre i Beady Eye capitanati da Liam Gallagher continuano ad essere apprezzati dal pubblico, l'altro ex Oasis non sta di certo a guardare. Noel ha deciso di contrattaccare rendendo note alcune sostanziali informazioni sul suo primo lavoro solista. Partiamo dal singolo di lancio, si intitolerà  The death of you and me e uscirà il 21 agosto (in alto la copertina ufficiale).
Per ascoltare l'intero album bisognerà attendere il 17 ottobre, il titolo? Noel Gallagher's High Flying Birds. Di seguito la tracklist:
Everybody's on the run
Dream on
If I had a gun
The death of you and me
(I wanna live in a dream in my) Record machine
AKA…what a life!
Soldier boys and Jesus freaks
AKA….Broken arrow
(Stranded on) The wrong beach
Stop the clocks
La Guerra tra I fratelli Gallagher non è ancora finita, anzi è solo all'inizio.