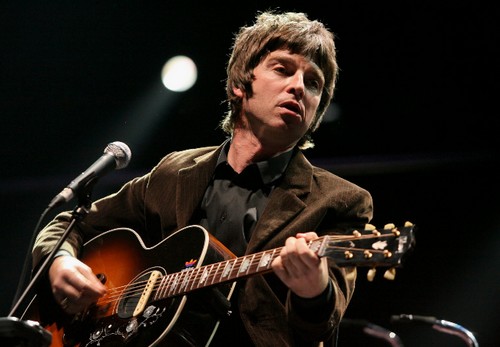 Dopo l'addio dal fratello Liam annunciato il 28 agosto 2009, Noel Gallagher ha rilasciato alcune dichiarazioni sulla sua carriera da solista. L'ex Oasis, che torna il 21 agosto con il singolo The Death Of You And Me, anticipazione del disco in uscita il 17 ottobre prossimo e intitolato Noel Gallagher's High Flying Birds, ha ammesso di aver trovato difficile iniziare la carriera da solista a 42 anni. In particolare, il chitarrista ha raccontato a Q Magazine:

Ero ad una festa due estati fa, quando gli Oasis si erano appena divisi, e Richard Ashcroft era lì. Mi disse: 'Scommetto che è un sollievo per te'. Dissi: 'No, in realtà è stato molto doloroso e difficile' (letteralmente "it's a fucking pain in the arse", Ndr)
Dunque per Gallagher ricominciare da zero è stato molto più traumatico rispetto a quanto lo è stato per l'ex dei Verve. Il disco, che conterrà dieci tracce e uscirà per l'etichetta discografica di proprietà di Noel, la Sour Mash Records, è stato prodotto dallo stesso Noel e dal fidato Dave Sardy, già produttore di Don't Believe The Truth e Dig Out Your Soul quando Noel ancora militava negli Oasis.
Intanto c'è da registrare la dichiarazione di Robbie Williams, il quale ha espresso il desiderio di scrivere con l'ex Oasis:
Lo so che è abbastanza ridondante, ma mi piacerebbe scrivere con lui.
Sul suo blog ufficiale, inoltre, il leader dei Take That ha postato il video proprio del nuovo singolo di Gallagher e secondo il The Mirror gli avrebbe inviato un e-mail in cui ha formulato la proposta lavorativa.