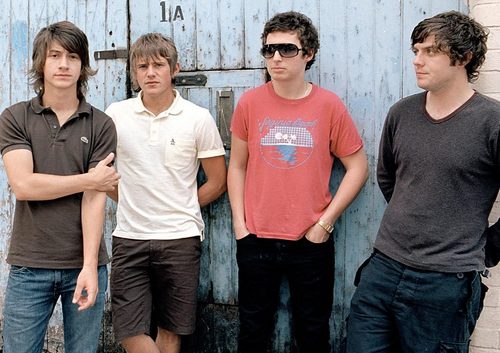 Nuovi dettagli sul secondo singolo degli Arctic Monkeys. Come sapranno tutti i fan della band il nuovo estratto da Suck It And See sarà The Hellcat Spangled Shalalala, la data in cui verrà commercializzato è confermata il 15 agosto. All'interno del singolo ci sarà una b-side molto sfiziosa: il gruppo musicale inglese ha realizzato una cover di Little Illusion Machine (Wirral Riddler) di Miles Kane and the Death Drops.
Gli Arctic Monkeys saranno impegnati nel tour promozionale del loro quarto album in studio. Attesissimi al V Festival il 20 e il 21 agosto.
Chissà se Little Illusion Machine sarà nella scaletta delle prossime esibizioni.