Non è certo semplice scrivere una recensione quando una band come i Soundgarden tornano sula scena musicale dopo 16 anni di assenza e con un disco come King Animal. King Animal non è un ritorno agli anni '90 e al grunge, ma sono il grunge e gli anni '90 che arrivano nel nuovo millennio passando per le mani di Chriss Cornell e compari.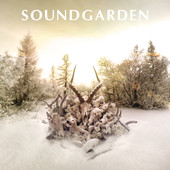 King Animal
Soundgarden
Genere: Rock
Anno: 2012
Universal Republic
King Animal non è Superunknown, non si avvicina neanche a quel capolavoro. E per fortuna.
Cercare di rifare un tale capolavoro avrebbe prodotto solo un disco contraffatto, una caricatura di una band che ha scritto pagine importanti della storia del grunge e che ha giocato un ruolo fondamentale per Seattle e per la sua tradizione musicale.
King Animal è una progressione naturale da Down on the Upside e non è un drastico cambiamento di direzione. È un disco che combina elementi diversi dagli album precedenti della band, con l'aggiunta di pochi strati in più sulla superficie. Tutto ciò per cui i Soundgarden sono noti è tornato. I tempi dispari e le ottime percussioni sono tornate.
Come in By Crooked Steps, che  è fondamentalmente un riff fatto da Matt Cameron che batte a caso sui quei tamburi fino a quando non si rendono nemmeno più conto di cosa sta succedendo. Puro stile Soundgarden.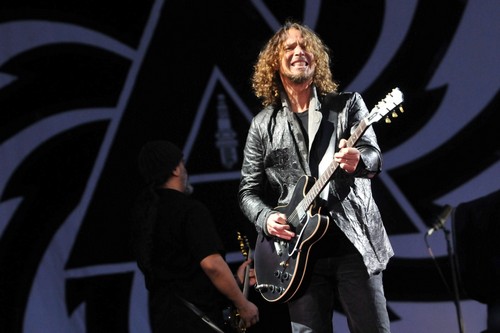 Lo stesso vale per A Thousand Days Before, un classico psichedelico sotto forma di Zeppelin, che impone un ritmo strano, contrastato da Blood on the Valley Floor  e dalla lunatica e malinconica Taree che suona come se fosse stata strappata direttamente dagli anni '90. Il tutto che raggiunge il suo climax con il dark punk di Attrition. Black Saturday ricorda i suoni degli Alice in Chains mescolati con materiale pregiato preso a prestito dagli Zeppelin.
Poi arriva Chris Cornell: Halfway There è il suo personale trionfo nell'album, la traccia in cui mette di più della sua esperienza solista, per passare poi a Worse Dreams, in cui è innegabile l'influenza dei The Doors, ma non appena arriva la voce di Cornell, sembra di tornare indietro di tanti anni.
Eyelid's Mouth, penultima traccia dell'album, è l'eredità dei Soundgarden, la degna conclusione ad un albume che raccoglie e celebra tutta la loro identità.
Nel complesso King Animal è molto di più di quanto ci si potesse aspettare da questa tanto discussa reunion dei Soundgarden. Cornell e soci hanno sfornato un disco bello e piacevole da ascoltare, in cui il mix tra il vecchio e il nuovo è stato sapiente ed equilibrato, tanto da creare una nuova immagine credibile di una band che ha davvero un posto d'onore negli annali del grunge.
King Animal suona come quello che dovrebbe suonare come Soundgarden. È un  moderno vintage rock, una resurrezione del calibro di Zeppelin, Sabbath e The Doors. Ancora più importante è che la musicalità solida, la creatività e l'energia della loro giovinezza sono ancora lì. Chris Cornell non è più in grado di sopportare le note alte come un tempo e la sua voce, spesso, è enfatizzata e lavorata, ma a metà dell'album non importa più.
È la presenza del loro suono inconfondibile  che lo fa essere un signor disco. I Soundgarden non hanno perso un passo. Hanno continuato a remare.
Photo credits | Getty Images