S'intitola "King of the world" ed è il nuovo singolo dei Blue, che anticipa l'uscita del disco che segna il loro ritorno, "Colours".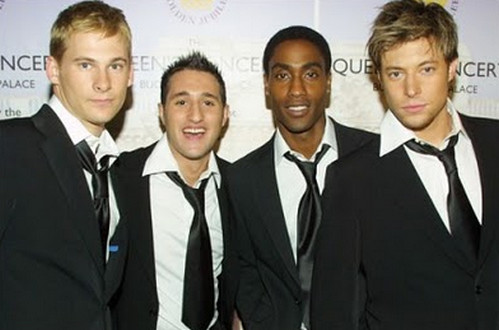 Questo nuovo album è atteso per il 2 marzo e siamo certi che i fan dei Blue siano pronti a rispolverare il loro vecchio calore e riservare la giusta ri-accoglienza ad una delle boyband più amate degli anni 2000.
L'album sarà ricco di brani inediti ma anche di cover, compresa "You're The Only One" di Eric Benet.
Insomma, questo nuovo album sarà probabilmente un nuovo inizio per Duncan James, Lee Ryan, Simon Webbe e Antony Costa, che non escono con un album dal 2013. In quell'anno uscì "Roulette". disco che in qualche modo avrebbe dovuto segnare il ritorno sulla scena musicale della band, a ben 10 anni di distanza dall'ultimo, ma che non ebbe poi il successo sperato.
In questa nuova occasione, i Blue, dopo l'uscita dell'album, inizieranno un tour promozionale in Europa facendo seguire a ciò una serie di concerti. Non sappiamo se queste performance toccheranno anche l'Italia, ma con ogni probabilità, la band non farà mancare la sua riconoscenza al nostro Paese.
Ecco l'audio di King of the world