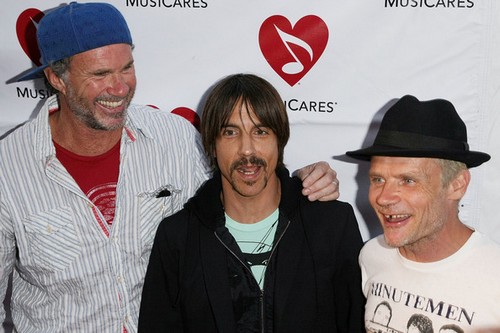 Sarà stato l'arrivo del nuovo chitarrista Josh Klinghoffer ma i Red Hot Chili Peppers, durante la lavorazione del nuovo album, I'm with you, sono riusciti a buttare giù la bellezza di 70 pezzi. A riferire questo particolare, è stato l'eccentrico bassista Flea, che ha rilasciato un'intervista alla BBC.
Per la scelta finale delle tracce da inserire nel nuovo lavoro discografico I'm with you, i Red Hot Chili Peppers avranno avuto veramente vita difficile, visto l'ampia possibilità di scelta tra ben 70 brani.
La strabordante onda creativa che l'ha travolti è stata svelata da Flea che ha rilasciato le seguenti dichiarazioni, affermando che la scelta, però, non è stata ardua come si pensa:
Ciò che è stato importante per noi quando abbiamo lavorato per l'album era di essere sicuri che ogni canzone avesse riempito un suo spazio preciso e che non fosse trattata come una semplice traccia di un album. Abbiamo scritto 70 canzoni, quindi non abbiamo messo necessariamente le migliori ma solo quelle che occupano un loro preciso spazio nell'album.
Il nuovo lavoro arriverà in tutti i negozi di dischi verso fine agosto. Il primo singolo estratto da I'm with you è The Adventures of Rain dance Maggie, già disponibile all'acquisto.