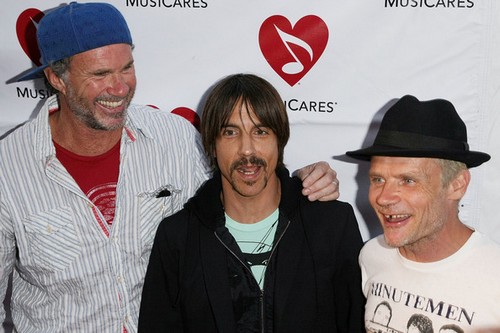 A ben 5 anni dalla pubblicazione di Stadium Arcadium, il doppio cd che ha venduto oltre 7 milioni di copie nel mondo, i Red Hot Chili Peppers tornano finalmente a pubblicare materiale nuovo di zecca. La formazione, oltre ai veterani Anthony Kiedis, Flea e Chad Smith, vede anche la presenza, da ormai 2 anni, del chitarrista Josh Klinghoffer che ha sostituito John Frusciante.

Il 18 luglio sarà il giorno in cui, in anteprima su iTunes e in tutte le radio, potremo ascoltare il nuovo singolo della band dal titolo The Adventures of rain dance maggie, singolo apripista del nuovo disco dal titolo I'm with you che verrà pubblicato il prossimo 30 agosto. Il singolo, invece, sarà disponibile il 19 luglio.
All'uscita del singolo, è legata anche una curiosa iniziativa: chiunque, infatti, cliccherà il Mi piace sulla pagina ufficiale Facebook dei Red Hot Chili Peppers, verrà avvisato su tutti i dettagli riguardanti la disponibilità del singolo nei digital store.
Inoltre, i RHCP hanno già definito le date italiane del tour europeo che seguirà l'uscita di I'm with you. La band di Anthony Kiedis, infatti, sarà a Torino, il prossimo 10 dicembre e a Milano, l'11 dicembre.