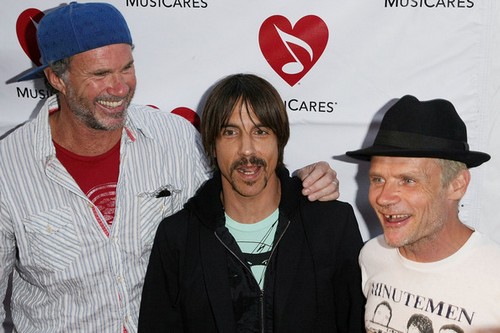 Dopo aver lanciato il nuovo singolo The Adventures Of Rain Dance Maggie, i Red Hot Chili Peppers sono pronti a deliziare i loro fan con le altre canzoni presenti in I'm With You. La band di Anthony Kiedis ha pensato ad un modo particolare di presentare i brani nuovi di zecca: attraverso un concerto che verrà trasmesso il 30 agosto nei cinema.
Per seguire via satellite il live dei Red Hot basterà dare un'occhiata alle 34 multisale del circuito UCI Cinemas che trasmetteranno la performance del gruppo, che per questo disco ha dovuto fare a meno della chitarra del mitico John Frusciante.
Per vederli in concerto qui in Italia bisognerà attendere dicembre, quando si esibiranno al Pala Olimpico di Torino.