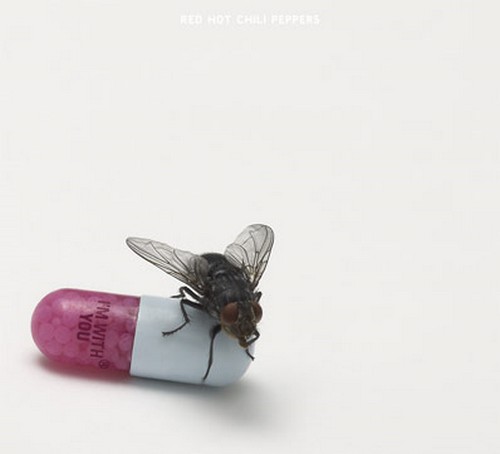 La copertina del nuovo disco dei Red Hot Chili Peppers, intitolato I'm with you e in uscita il prossimo 30 agosto, è stata realizzata da Damien Hirst.
La cover, che vedete in alto, è interamente bianca: decentrata sulla sinistra c'è la pillola di un medicinale, su cui compare il nome dell'album; su di essa appare, appoggiata, una mosca.
Il cantante della band californiana Anthony Kiedis ha commentato così la copertina:
È un immagine. È arte. Non gli abbiamo dato nessuno significato in particolare, è completamente aperta all'interpretazione della gente.
Tra le opere più significative di Damien Hirst c'è L'impossibilità fisica della morte nella mente di un vivo (The Physical Impossibility Of Death In the Mind Of Someone Living).
Dal 18 luglio sarà lanciato il primo singolo di I'm with you, The Adventures Of Rain Dance Maggie.
I RHCP saranno in tour in Italia il 10 e l'11 dicembre a Torino e ad Assago.