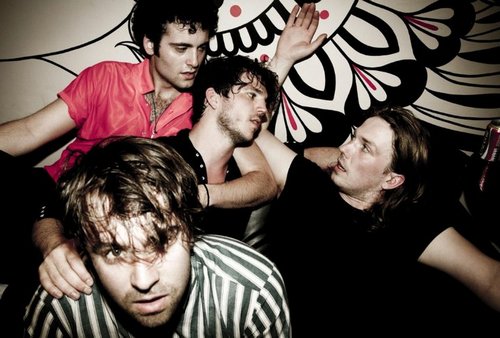 I The Vaccines sono quasi pronti per dare alle stampe il follow-up di What Did You Expect From The Vaccines. La band, intervistata da BBC Radio 1, ha dichiarato che tutto sta filando liscio come l'olio nonostante i grandissimi timori iniziali:
Eravamo davvero preoccupati di fare il secondo disco e pensavamo di non registrare abbastanza canzoni, ma la cosa che mi sta tenendo sveglio la notte è che abbiamo troppe canzoni, il che non è male.
Il disco, che non ha ancora un nome nè una data di uscita, a detta della quartetto inglese è quasi pronto. Tra le canzoni che andranno a comporre la track list finale ci saro Teenage Icon, No Hope e Bad Mood. Durante l'imminente tour questi brani verranno eseguiti dal vivo.