Il nuovo album di Tiziano Ferro s'intitolerà "TZN – The Best of Tiziano Ferro" ed uscirà il 25 novembre prossimo.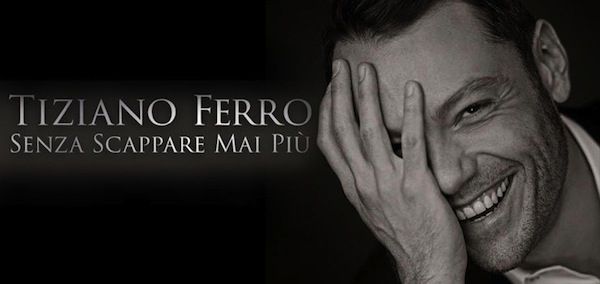 Come vi avevamo anticipato sarà un best of pieno di tutti i successi del cantautore di Latina, con due pezzi inediti, tra cui il primo singolo estratto "Senza scappare mai più", di cui vi proponiamo l'audio di seguito.
Il pezzo esce allo scoccare di venerdì 17 ottobre 2014, in barba alla superstizione.
Questo nuovo singolo è stato registrato a Los Angeles e farà parte delle diverse versioni dell'album "TZN – The Best of Tiziano Ferro", disponibile in quattro versioni: doppio CD, 4 CD deluxe, Box Fan Edition e 4 LP limited.
Queste le parole del comunicato ufficiale:
La storia di Tiziano Ferro, uno dei modi possibili di raccontarla. Una storia dedicata a tutti coloro che l'hanno vissuta e condivisa.
Insomma, un bel modo per celebrare i tanti anni di una carriera ricca di successi e soddisfazioni, e un bel regalo per tutti i fan che lo hanno seguito in tutti questi anni.
"Senza scappare mai più" sembra un pezzo che mette d'accordo un po' tutte le anime dei fan di Tiziano Ferro, dai giovanissimi a quelli della prima ora, che si sono innamorati di lui sulle note di "Xdono".