La rocker toscana potrebbe prendere il posto di Skin.
Ha preso il via una settimana fa da Torino l'Hitstory Tour di Gianna Nannini. Una sorta di "back in the days", che per una come la Nannini è un bel modo per 'dare in pasto' al suo pubblico una storia tanto importante e un modo per prendere tempo in attesa che finalmente arrivi una nuova canzone memorabile. Il tour conta più di quaranta date in tutta Italia, con uno spettacolo pensato per il teatro: trenta canzoni lì per raccontare la storia della sola rocker italiana.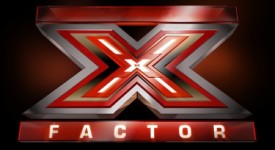 Rocker che sembra proprio intenzionata a mettere in atto una strategia di riposizionamento, dopo i problemi avuti col fisco e le recenti prove non esattamente fantastiche. Infatti, oltre a questo imponente tour gira voce che la Gianna nazionale stia per calare sul panno verde la mossa perfetta, quella che potrebbe davvero valerle una nuova carriera. Gira infatti voce che la Nannini sarà chiamata a sostituire Skin nella prossima edizione di X Factor.
Sarebbe un colpaccio per lei, che già aveva provato a affacciarsi su quel pubblico duettando con Fedez, e anche per il talent di Sky che, incassato il flop di Giosada, con ogni probabilità seguirà il trend di The Voice e Amici puntando tutto sui giudici. La Nannini, del resto, ha tutte le carte in regola per sfondare in questo ruolo. Abbastanza "fuori" da risultare decisamente simpatica, anche per il pubblico più giovane che non ne conosce l'imponente carriera, la rocker senese ha dalla sua una tale esperienza nel mondo della canzone da risultare quasi una sorta di enciclopedia vivente di consigli e aneddoti, una sorella maggiore capace di dare indicazioni sensate per chi, ahilui, decide di provare a spiccare il volo nello showbiz partendo da lì. Insomma, se le voci sono vere si tratta davvero di un colpaccio per tutti gli attori coinvolti, e probabilmente anche per il pubblico a casa. Nel mentre, se capita dalle vostre parti, andate a vedere una data dell'Hitstory Tour: la bella musica, come il vino, col passare del tempo migliora.