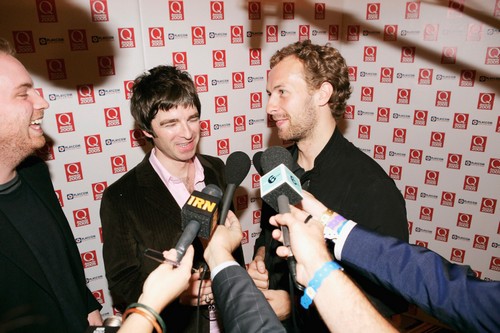 Durante la prossima edizione dei Brit Awards, che si svolgeranno a Londra il prossimo 21 febbraio, Chris Martin, leader dei Coldplay, e Noel Gallagher, potrebbero regalare ai loro rispettivi fans, un inaspettato duetto.
A rivelare l'indiscrezione è stato il conduttore dell'evento, James Corden, in un'intervista rilasciata alla BBC.
Queste sono state le sue dichiarazioni:
Credo che, e non so ancora se è vero e se posso dirvelo, Chris Martin accompagnerà Noel Gallagher al pianoforte.
Per quanto riguarda i premi, i Coldplay sono stati nominati nelle categorie British Album of the year e British Group. Noel Gallagher, invece, ha ottenuto una nomination nella categoria British Male Solo Artist.
Gli altri ospiti della serata saranno Adele, Bruno Mars, Florence + The Machine, Ed Sheeran e Olly Murs.
Photo Credits | Getty Images