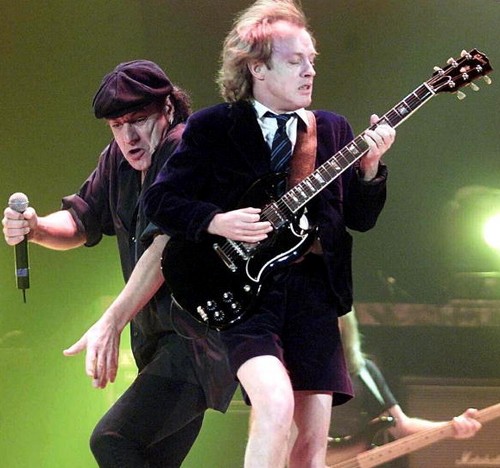 Gli AC/DC sono anche online. Columbia Records e Apple hanno annunciato che tutte le canzoni della rock band saranno disponibili per la prima volta in formato digitale. Gli album, dal primo High Voltage del 176 a Black Ice del 2008 (ultimo loro Lp), passando per i best of e i dischi live saranno disponibili su iTunes a partire da questa settimana. In un comunicato diffuso dagli AC/DC e dalla Apple si legge che le canzoni sono state rimasterizzate per l'occasione:
Tutti i brani sono masterizzati per iTunes, e i fan hanno la possibilità di scaricare gli album interi o acquistare semplicemente i propri singoli preferiti. I fan possono inoltre scegliere fra due compilation digitali create ad hoc: The Complete Collection, ovvero il catalogo completo degli AC/DC, esclusiva di iTunes; e The Collection, che include tutti i 16 Studio Album.
Gli AC/DC, il cui nome è stato suggerito da Margaret, la sorella maggiore dei fratelli Young, nel 2009 hanno ricevuto la certificazione del doppio disco di diamante per il disco Back in black, il loro più grande successo. In attesa di scoprire quale sarà il seguito di Black ice, è stata annunciata l'uscita del live album Live at River Plate nei prossimi mesi. Inizialmente tale disco sarebbe dovuto uscire a fine novembre. Non si conoscono le cause che hanno costretto il posticipo del progetto. L'ultimo disco live risale a venti anni fa.
Photo Credits | Getty Images