Arrivano novità dai Black Keys, o meglio da uno dei componenti della band, Dan Auerbach.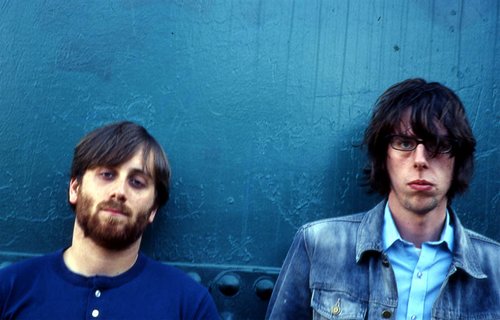 Si tratta di un progetto parallelo, che coinvolgerà solo Auerbach, in procinto di far uscire il suo primo album da solista.
Questo s'intitolerà "Yours, Dreamily", disco dal quale sono stati già estratti "Tomato Can", brano condiviso il giorno del match di boxe fra Mayweather e Paquiao e "Stay My Corner", nuovo singolo che proponiamo di seguito.
Ecco di seguito la tracklist dell'album "Yours, Dreamily" di Dan Auerbach.
01 Once We Begin (Intro)
02 Outta My Mind
03 Put A Flower In Your Pocket
04 Pistol Made Of Bones
05 Everything You Do (You Do For You)
06 Stay In My Corner
07 Cold Companion
08 The Arc
09 Nature's Child
10 Velvet Ditch
11 Chains Of Love
12 Come & Go
13 Rosie (Ooh La La)
14 Searching The Blue
Insomma, questo progetto solista sembra davvero interessante, vedremo dove porterà, intanto annunciamo che l'intero disco "Yours, Dreamily" uscirà il prossimo 4 settembre.