Björk non smette mai di stupire e trascina i suoi fan nel suo mondo artistico e incantato tutte le volte che può.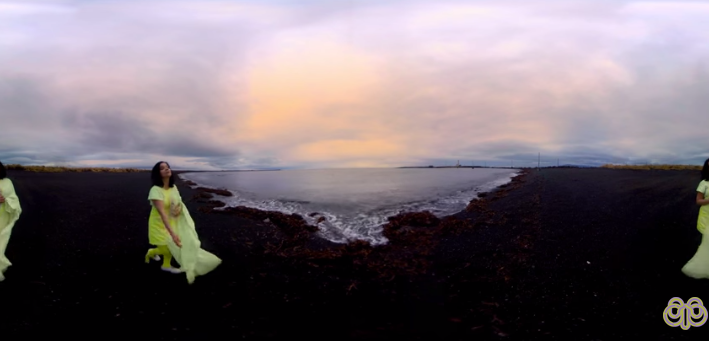 L'ultima trovata è quella pensata per il nuovo singolo, "Stonemilker", estratto dall'ultimo album, "Vulnicura", che l'artista ha deciso di lanciare con un video interattivo a 360°.
Il risultato di questa visione particolare, cliccando sul cursore e trascinando come su Google Maps (attenzione perché non tutti browser supportano questa riproduzione), è un viaggio interattivo nel paesaggio mozzafiato d'Islanda, terra natia della cantante.
stonemilker all around : the 'stonemilker' 360 virtual reality video premieres on dazeddigital.com today ! don't miss it , and tell us what you think

Posted by Björk on Venerdì 5 giugno 2015
Ricordiamo che questo video è stato presentato al MoMa di New York dove si è tenuta una mostra proprio su Björk, si trattava di un'installazione che permetteva ai visitatori di indossare visori per la realtà virtuale.
Ecco di seguito il video di "Stonemilker", singolo estratto da "Vulnicura" e girato in realtà virtuale a 360°.