Come ormai tutti sanno, il 27 aprile uscirà il nuovo album dei Blur, "The magic whip", l'ottavo disco in studio nella carriera della band di Damon Albarn e soci.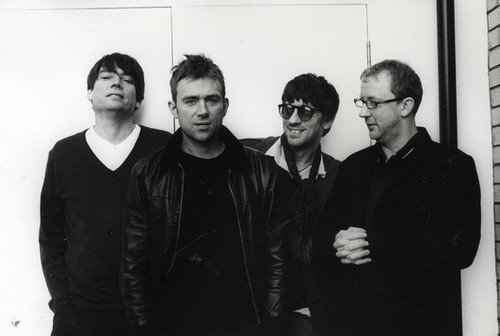 Vogliamo ricordare che sono passati ben 12 anni dal loro ultimo disco, "Think Tank", uscito nel 2003. L'attesa è dunque tanta e nel frattempo la band ha condiviso già alcuni pezzi, "Go out" e "There are too many of us". L'ultimo che i Blur propongono è "Lonesome Street", di cui vi proponiamo di seguito l'audio.
Ecco l'intera tracklist di "The magic whip":
 'Lonesome Street'
'New World Towers'
'Go Out'
'Ice Cream Man'
'Thought I Was A Spaceman'
'I Broadcast'
'My Terracotta Heart'
'There Are Too Many Of Us'
'Ghost Ship'
'Pyongyang'
'Ong Ong'
'Mirrorball'
Ricordiamo anche che il 20 marzo scorso la band ha presentato "The magic whip" eseguendolo per intero in un piccolo club di Londra, davanti a 300 fortunati spettatori.
Molto presto sarà possibile vedere anche il video ufficiale di "Lonesome Street".